FAQs
What is the typical turnaround time on a request for quotation?
From a few hours for a single part to two weeks for a full package.
What are the typical lead times for castings after receipt of purchase order?
Three to four weeks.
What type of pattern equipment is required?
Matchplate.
If a pattern has to be constructed, what is the typical lead time?
Two to four weeks, depending on the materials and complexity.
What are your terms?
For most customers, net 30 days. Our sales representative will finalize the terms and conditions at the time of the sale.
Does IABF cast permanent mold, sand, shell mold, investment or die castings?
Sand castings.
What will my surface finish texture be compared to?
Aluminum Association standards.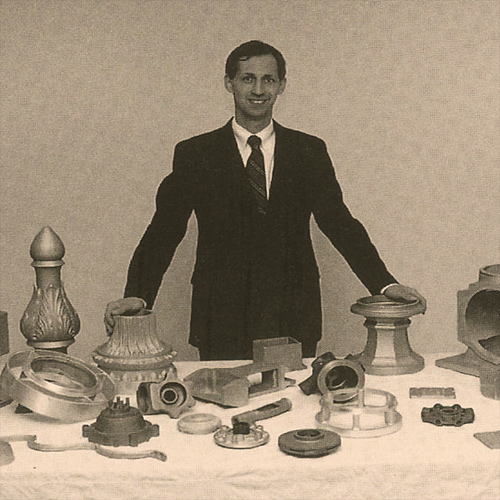 MISSION STATEMENT
We, the management of IABF, believe that our foundry can be of service to your company. A review of your casting requirements and real effort to improve upon your existing quality, service and prompt delivery time lead to satisfied customers with whom we have built our company.
-Andrew B. Kientz, President